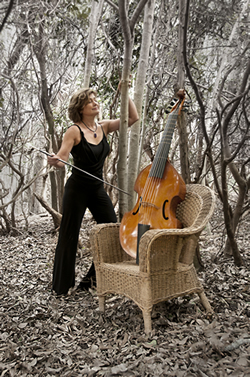 Jenny Eriksson, founder of the Sydney based Marais Project will get hold of her new Ruby Gamba before the end of June 2013. This new version has startled me (Jan Goorissen) in that it even sounds better, looks better and functions better than all previous versions, thanks to Kees Jan, who has completely changed the way in which the Ruby Gamba is made. It now is a Master Instrument, expertly made with a fine eye for detail, and thought through in all aspects.
This comes with a different pricetag too, so we have had to raise the price slightly from €4500 to €4700.
Now, Jenny told me that her jazz colleages are as eagerly waiting for the Ruby Gamba as she is because by now they have discovered the great potential of the viol as an instrument and the Ruby Gamba in particular. Let's see what they will be cooking up!